Solar inverter charger Axpert Max 3600-24V
The Axpert MAX 3600W 24V solar inverter is an all-in-one model (inverter/charger/regulator) of the Voltronic brand.
Oriented to demanding uses in off-grid installations that need more power. Model to work with 24V batteries of any technology. It offers up to 7200W of output power and allows to connect panels to work in a hybrid way, with an efficiency similar to the grid connection of solar inverters.
Up to two groups of 4000W panels can be connected up to a total of 4000W of panel power with the additional advantage of working with open circuit voltage up to 500V and a very wide MPPT range between 90 and 450V. This Axpert Max 3.6kW (kVA)
Solar inverter charger offers a 2-year product warranty and CE certification.
The Axpert MAX can work with a high voltage photovoltaic field, just like the grid-tie inverters which simplifies the connection, increases efficiency and reduces high current losses. Axpert MAX solar inverter like the rest of the family stands out not only for its price but also for the following features:
- Integrated Wifi for mobile monitoring (Android / iOS apps are available.
- Supports USB On-the-Go function Communication port reserved for BMS (RS485, CAN-BUS or RS232)
- Replaceable fan design for easy maintenance
- Battery independent design Configurable AC/PV output usage prioritization and timer
- Selectable high power charging current
- Selectable input voltage range for home appliances and personal computers
- Compatible with mains or generator input
 - Anti-dust kit
- Optional DC output for DC fan, LED bulb, router, etc.
The Axpert MAX 3600W-24V inverter-charger is a very economical choice for demanding customers who want to own a reliable quality product and trouble-free operation of their installation.  For any questions please contact us at info@tienda-solar.es
Technical data below
| | |
| --- | --- |
| Model | Axpert MAX 3600W-24V |
| Nominal Power | 3600VA/3600W |
| Input Voltage | 230Vac |
| Grid frequency | 50Hz/60Hz |
| AC output voltage | 230VAc +/- 5% |
| Maximum peak power (transient) | 15000VA |
| Peak efficiency | 93% |
| Wave form | Pure sine |
| Batteries voltage | 24VDC |
| Charging floating voltage | 27VDC |
| Overcharge protection | 33VDC |
| Maximum PV array power | 4000Wp |
| MPPT voltage range | 90VDC – 450VDC |
| Maximum string open voltage | 500VDC |
| Maximum solar charging current | 80A |
| Maximum AC charging current | 80A |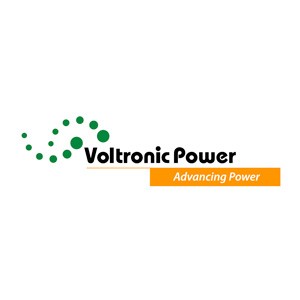 Data sheet
Power (kW)

3 - 5.9

Phase Type

Single phase

Max Current Input (A)

10-10.99
16 other products in the same category: