Solar panel Jinergy Mono PERC 450Wp
Jinergy Monocrystalline solar panel of 450 Wp (144 split cells)
Monocrystalline photovoltaic module of PERC (Passive Enitter Rear Cell) technology of the Jinergy brand of 450Wp of high efficiency (up to 20.7%). This solar panel has a positive power tolerance of 0/+5W that ensures excellent energy production throughout its useful life. Panel of high power and density of solar generation, ideal for grid connection or isolated installations with limited space. Ideal solar panel for 1500V installations in open circuit.
Jinergy solar panels offer a 12-year product warranty and 25 years of production with a 2.4% increase warranty compared to conventional solar panels.
1200 mm cable included for vertical mounting.
The main advantages of this solar panel are
- Solar panel with passivated solar cells back emitter or also called PERC which provides high efficiency (20.7%) compared to conventional solar cells.
- Slower power degradation compared to other solar panels thanks to its Low LID (Light induced Degradation) technology. Panel with an initial degradation in the first year of less than 3% and 0.6% in the following years of life.
- Solar panel with better performance before situations of partial shading due to its 144 cells of smaller size (split),  which also helps in reducing losses as well as increasing the reliability of the panel.
- Jinergy solar panels offer better performance and production thanks to their MBB (Multi Bus Bar) technology that generates electron recombination.
- High resistance to PID (Power Induced Degradation) degradation due to its high quality manufacturing process and selection of materials.
- Reduced formation of micro-cracks in the cells of this Longi photovoltaic panel as they are smaller which favours the production of solar energy throughout its life.
- Less power loss of the solar panel due to the low operating current of the Jinergy split cells.
- Solar panel capable of withstanding high static-snow mechanical loads of up to (5400Pa) and dynamic-wind loads of 2400Pa. Certified in fireproofing systems.
Features: STC (1000 W/m2; T cell of 25ºC):
| | |
| --- | --- |
| Model | JNMM144-450 |
| Peak power (Wp) | 450 |
| Max power tolerance | 0/+5W |
| Voltage at maximum power Vmpp (V) | 41,36 V |
| Maximum power current Ampp (A) | 10,89 A |
| Open circuit voltage (Voc) | 49,98 V |
| Short circuit current (Isc) | 11,50 A |
| Module efficiency (%) | 20,70% |
| # of cells | 144 Monocrystalline |
| Module dimensions | 2094x1038x35 mm |
| Weight | 23,3 kg |
| Warranty | 12 years |
| Frame | Anodized aluminum silver color |
| J-Box | IP68 with 3 bypass diodes |
| Cables | PV cable 4 mm2  |
| Connectors | MC4 or equivalent |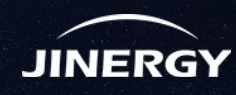 Data sheet
Power (W)

450 - 495

Height (cm)

200 - 209.9

Width (cm)

100 - 109.9

Frame

Silver

Short Circuit Current Isc (A)

11 - 11.99
16 other products in the same category: