Solar panel Jinko Tiger NEO 570W Cut Silver Frame
The Jinko solar panel Tiger Neo N-type 72HL4-(V) is a 570W monocrystalline module of 144 cells with MBB-HC technology, manufactured with the latest advances to take full advantage of solar radiation and significantly improve energy production. Efficiency of 22% thanks to PERC (Passivated Emmitter Rear Contact) technology.
Jinko Solar is the world leader and occupies the top TIER 1 listing.
Jinko's confidence in its modules allows it to offer a product warranty of 12 years, a linear power warranty of 30 years with an annual degradation of 0.40% for 30 years.
Jinko  JKM570N-72HL4 offer many advantages and have advanced technology:
- SMBB TechnologyImproved light and current harvesting for improved module power and reliability.
- Hot 2.0 TechnologyN-type module with Hot 2.0 technology has better reliability and lower LID/LETID.
- Jinko Tiger 2.Extreme durability against environmental conditionsHigh resistance to salt spray and ammonia.
The Jinko panels are a very good choice for both residential and commercial solar installations whether they are grid connected or off grid. It is a cheap panel with excellent performance. For more information or volume discounts, please consult directly at info@tienda-solar.es
Datasheet:
| | |
| --- | --- |
| Model | JKM570N-72HL4 |
| ELECTRICAL PARAMETERS IN STC |   |
| Maximum Rated Power (Pmax) [W | 570 |
| Open Circuit Voltage (Voc) [V] | 50.74 |
| Maximum Power Voltage (Vmp) [V] | 42.07 |
| Short Circuit Current (Isc) [A] | 14,31 |
| Maximum Power Current (Imp) [A] | 13.55 |
| Module Efficiency [% | 21.87 |
| Power Tolerance | 0~+3W |
| Isc Temperature Coefficient (α_Isc) | +0.040%/°C |
| Voc Temperature Coefficient (β_Voc) | -0.275%/°C |
| Pmax Temperature Coefficient (γ_Pmp) | -0.350%/°C |
| Stc | Irradiance 1000W/m²,Cell temperature 25°C, AM1.5G |
| OPERATING CONDITIONS |   |
| Maximum System Voltage | 1500 V DC |
| Operating Temperature | -40°C~+85°C |
| Maximum Series Fuse | 30A |
| Maximum Static Load, Front/ Maximum Static Load Rear | 5400 Pa (112 lb/ft²) / 2400 Pa (50 lb/ft²) |
| NOCT | 45±2°C |
| Flame retardant behavior | UL Type 29 |
| SPECS |   |
| Cell | MONO |
| Weight |  28kg |
| Dimensions | 2278 x 1134 x 30 mm |
| Cable Cross Section Size | 3.2 mm² (IEC), 12 AWG (UL) |
| Number of Cells | 144(6×24) |
| Junction Box | IP68 |
| Connector | QC 4.10-35 |
| Front glass/Rear glass | 2.0mm/2.0mm |
| Packaging Configuration | 31  units/pallet, 620 units/40 foot container |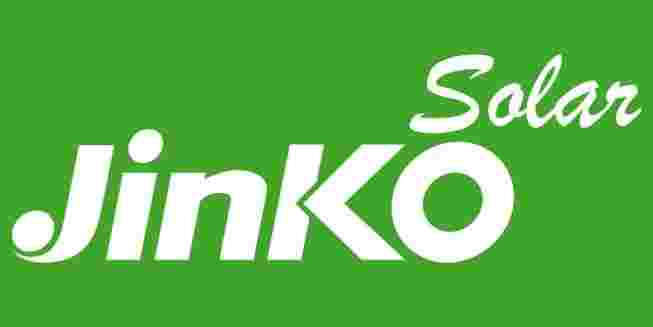 (JKM565N-72HL4-V | 31-113691)
Data sheet
Power (W)

550 - 595

Height (cm)

220 - 229.9

Width (cm)

110 - 119.9

Frame

Silver

Short Circuit Current Isc (A)

14 - 14.99
16 other products in the same category: