Solar panel Jinko Tiger NEO 565W Cut Silver Frame
The Jinko Tiger Neo N-Type 565W Solar Panel 72HL4-V series is a 565W monocrystalline module from Jinko Solar, one of the leading manufacturers in the global photovoltaic industry. This Jinko module has a 15-year product warranty and a 30-year linear output warranty above 87.4%.
Optimize the performance of your installation. N-Type technology has been a major development in the photovoltaic sector thanks to the increased performance of photovoltaic modules. This type of cells have a back layer that helps to capture more solar irradiation and a sheet that makes the excess sunlight bounce back inside the cell and allows recovering the excess that the solar panels do not take advantage of.
Jinko JKM565N-72HL4  panels series offer many advantages and have advanced technology:
-Panel power 565w
-Panel Efficiency 21,8% -Panel Efficiency 21,8%
-Type Panel single-facial
-Color Silver Frame
The Jinko panels are a very good choice for both residential and commercial solar installations whether they are grid connected or off grid. It is a cheap panel with excellent performance. For more information or volume discounts, please consult directly at info@tienda-solar.es
Datasheet:
Model
JKM565N-72HL4
Maximum Power (Pmax) 
565Wp
Maximum Power Voltage (Vmp)
41.92V
Maximum Power Current (Imp) 
13.48A
Open-circuit Voltage (Voc) 
50.60V
Short-circuit Current (Isc) 
14.23A
Module Efficiency STC (%)

21.87%

Operating Temperature(℃) 
-40℃~+85℃
Maximum system voltage
1000/1500VDC (IEC) 
Maximum series fuse rating
25A
Power tolerance
0~+3%
Temperature coefficients of Pmax
-0.30%/℃
Temperature coefficients of Voc
-0.25%/℃
Temperature coefficients of Isc
0.046%/℃
Nominal operating cell temperature (NOCT) 
45±2℃
No. of cells
144 (6×24)
Dimensions
2278×1134×35mm (89.69×44.65×1.38 inch
Weight
28 kg (61.73 lbs) 
Front Glass
3.2mm,Anti-Reflection Coating, High Transmission, Low Iron, Tempered Glass
Frame
Anodized Aluminium Alloy
Junction Box
IP68 Rated

Output Cables

TUV 1×4.0mm2 (+): 400mm , (-): 200mm or Customized Length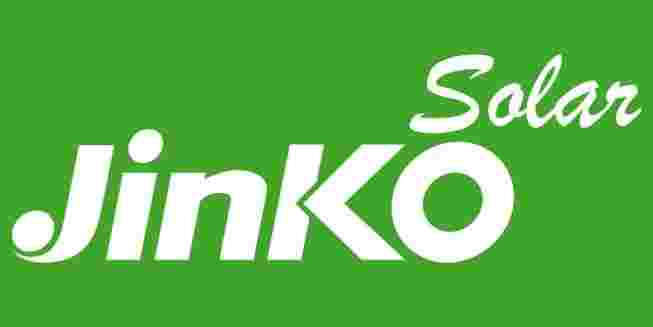 (JKM565N-72HL4-V | 31-113691)
Data sheet
Power (W)

550 - 595

Height (cm)

220 - 229.9

Width (cm)

110 - 119.9

Frame

Silver

Short Circuit Current Isc (A)

14 - 14.99
16 other products in the same category: