Hybrid inverter AXPERT MAX II TWIN 11kW-48V
11000 W 48 V hybrid inverter. Thanks to its high power, it is capable of managing large installations with higher yields. It has a solar panel charger up to 500VDC open circuit voltage and a wide MPPT range between 90 and 450Vdc. The AXPERT MAX II TWIN inverters stand out for their power, ease of operation, energy management and design.
This inverter line includes the UBS On-the-Go function for easy internal parameter rewriting, data downloads and software updates. The battery-independent design enhances this inverter to operate without the battery connected. It is also compatible with mains or generator input.
AXPERT MAX II TWIN hybrid inverters are characterised by the following features:
- Customizable status LED bar with RGB lights
- Touchable button with large 5" colored LCD
- Built-in Wi-Fi for mobile monitoring (Android/iOS App is available)
- Supports USB On-the-Go function
- Data log events stored in the inverter
- Replaceable fan design for ease of maintenance
- Battery independent design
- Configurable AC/PV output usage timer and prioritization
- Selectable high power charging current
- Built-in anti-dust kit
- Parallel operation with 6 units
Datasheet:
Model

AXPERT MAX II TWIN 11kW-48V

Rated Power

11000 VA / 11000 W

Parallel Capability

Yes, 6 units

INPUT

 

Voltage

230 AC

Selectable Voltage Range

170-280 VAC (For personal computers)

90- 280 VAC (for home appliances)

Frequency Range

50 Hz / 60 Hz

OUTPUT

 

AC Voltage Regulation (Batt. Mode)

230 VAC +/- 5%

Surge Power

22000 VA

Efficiency (Peak)

93 %

Transfer Time

10 ms ( for personal computers); 20 ms (for home appliances)

Waveform

Pure sine wave

DC Voltage

12 VDC  +/- 5%, 100W

BATTERY

 

Battery Voltage

48 VDC

Floating Charge Voltage

54 VDC

Overcharge Protection

63 VDC

SOLAR CHARGER & AC CHARGER

 

Solar Charger Type

11000 (5500 W x 2)

Maximum PV Array Power

90 - 450 VDC

MPPT Range @ Operating Voltage

500 VDC

Maximum PV Array Open Circuit Voltage

27 x 2 ( MAX 40 A)

Maxmum Solar Charge Current

                             150 A

Maximum AC Charge Current

150 A

Maximum Charge Current

150 A

PHYSICAL

 

Dimension, D x W x H (mm)

158.4 x 503.6 x 530.8

Net Weight (kgs)

20

Communication Interface

USB/RS232/RS485/WiFi/Dry-contact

OPERATING ENVIRONMENT

 

Humidity

5% to 95% relative humidity

Operating Temperature

-10 °C to 50 °C

Storage Temperature

-10 °C to 60 °C

STANDARD

 

Compliance Safety

CE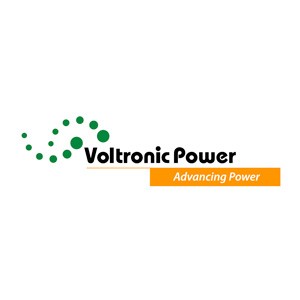 Data sheet
Power (kW)

10 - 14.9

Phase Type

Single phase

Max Current Input (A)

15 - 15.99

Compatibility list

Pylontech US2000C / US3000C / US5000

Compatibility list

Turbo Energy (Slim)

Compatibility list

Pylontech US5000 / Force L2

Compatibility list

Pylontech US3000C

Compatibility list

Pylontech Force L2
16 other products in the same category: