Hybrid Solar Inverter SAJ H1-5k-S2
SAJ 5kW 48V single-phase hybrid solar inverter of the H1-5K-S2 series.
SAJ 6000W single-phase grid-tie hybrid solar inverter with 2 MPPT's that allows to connect 48V lithium batteries. With an efficiency of over 98.8%, it allows connecting up to 7500W of solar panel power with a maximum input voltage of 600V.
SAJ's H1 series of single-phase hybrid inverters are a highly recommended option for grid-connected installations with batteries as they allow the system to operate in the event of mains failure (UPS system). With protection against short circuits, overloads and high temperatures, the SAJ H1 series is a good value for money option.
They are guaranteed for 5 years and are certified for use in the European community.
SAJ's H1-S2 hybrid solar inverters provide the following current residential features:
- Uninterruptible Power Supply (UPS) system to supply power to the home if there is no grid (UPS - Uninterrupted Power Supply).
- 5kW backup power to support larger loads that comes online in less than 10ms
- Multiple operating modes to maximize self-consumption and increase return on investment
- Compatible with 48V lithium batteries
- Accredited and certified for different European markets
- Fanless design with long lifetime and no noise.
- Fully intelligent 24-hour energy management, plant monitoring even during the night
- Zero injection function integrated in the inverter without the need to use a wattmeter.
- Maximum discharge current of 100A.
Technical features of the inverter:
Model

H1-5K-S2

Input DC side (PV)

Max Input Power (Wp)

7500

Max input Voltage (V)

600

Nominal voltage (V)

360

Start Up voltage (V)

120

Volatage Range MPPT (V)

90-550

Max input current (A)

12,5

Max shortcircuit current (A)

15

MPPTs

2

Battery

Type

Lithium

Voltage range  (V)

42-58

Max charge-discharge current (A)

100

Max charging power (W)

5000

Ouput e AC (storage)

Nominal output power(VA)

5000

Max output power (VA)

5000

Nominal outout voltage (V)

220/230

Nominal frequency  (Hz)

50/60

 AC Output (grid)

Nominal output power (VA)

5000

Max outoput power (VA)

5000

Máxim output current (A)

22,3

General Info

Dimmensions (mm)

470 x 470 x 190

Weight(kg)

23

Comunication

WiFi, GPRS

Cooling 

Natural convection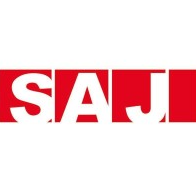 Data sheet
Power (kW)

3 - 5.9

Phase Type

Single phase

Max Current Input (A)

12 - 12.99

Compatibility list

Pylontech US2000C / US3000C / US5000

Compatibility list

SAJ B1 / AS1-3KS

Compatibility list

Pylontech US5000 / Force L2

Compatibility list

Pylontech US3000C

Compatibility list

Pylontech Force L2
16 other products in the same category: