Solar panel Jinko Tiger NEO 565W Bifacial SILVER Frame
Monocrystalline solar panel Jinko Tiger with 565W power, silver frame and an efficiency of 21.87%. With a positive power tolerance of 0/+5W. 12-year product warranty and 30-year linear power generation warranty.
Assembled with bifacial SMBB PERC cells and half-cell configuration, these double glass modules have the ability to convert incident light on the back and front sides into electricity, providing higher power output, lower temperature coefficient and shading losses, as well as improved mechanical load tolerance.
Jinko panels belong to the group of brands selected as Tier-1 in Bloomberg's list of solar panels.
Jinko JKM565N-72HL4-BDV solar panels series offer many advantages and have advanced technology:
- 144 (6x24) solar cells that offer a higher power output than the solar panel. When the solar cells are split in two, the current flowing through them is divided, which reduces the internal losses of the photovoltaic panel.
- Smaller hal-fcells (1/2 the size of conventional cells) on the solar panel allow the solar panel and junction box to operate at a lower temperature, which further prevents the formation of hot spots and reduces the risk of damage to the solar panel in general.
- Less degradation of the solar panel over the lifetime of the panel (0.45% per year).
- IP68 junction box.
- Solar panels designed for systems up to 1500V open circuit voltage.
- Resistant to corrosive and aggressive atmospheres (saline, ammonia, sand, high temperatures and humidity).
- Solar panel with low temperature coefficient (-0.275%/ºC).
- Maximum front static load of 5400 Pa, while the maximum rear static load is 2400 Pa.
- Extensive production guarantee
-N-type solar cell with lower LID than conventional solar panels
The Jinko panels are a very good choice for both residential and commercial solar installations whether they are grid connected or off grid. It is a cheap panel with excellent performance. For more information or volume discounts, please consult directly at info@tienda-solar.es
Datasheet:
| | |
| --- | --- |
| Model | JKM565N-72HL4-BDV |
| ELECTRICAL PARAMETERS IN STC |   |
| Maximum Rated Power (Pmax) [W | 565 |
| Open Circuit Voltage (Voc) [V] | 50.87 |
| Maximum Power Voltage (Vmp) [V] | 42.14 |
| Short Circuit Current (Isc) [A] | 14,19 |
| Maximum Power Current (Imp) [A] | 13.41 |
| Module Efficiency [% | 21.87 |
| Power Tolerance | 0~+5W |
| Isc Temperature Coefficient (α_Isc) | +0.045%/°C |
| Voc Temperature Coefficient (β_Voc) | -0.275%/°C |
| Pmax Temperature Coefficient (γ_Pmp) | -0.350%/°C |
| Stc | Irradiance 1000W/m²,Cell temperature 25°C, AM1.5G |
| OPERATING CONDITIONS |   |
| Maximum System Voltage | 1500 V DC |
| Operating Temperature | -40°C~+85°C |
| Maximum Series Fuse | 30A |
| Maximum Static Load, Front/ Maximum Static Load Rear | 5400 Pa (112 lb/ft²) / 2400 Pa (50 lb/ft²) |
| NOCT | 45±2°C |
| Bifaciality | 80%±5% |
| Flame retardant behavior | UL Type 29 |
| SPECS |   |
| Cell | MONO |
| Weight | 32 kg |
| Dimensions | 2278 x 1134 x 30 mm |
| Cable Cross Section Size | 4 mm² (IEC), 12 AWG (UL) |
| Number of Cells | 144(6×24) |
| Junction Box | IP68 |
| Connector | QC 4.10-35 |
| Front glass/Rear glass | 2.0mm/2.0mm |
| Packaging Configuration | 36 units/pallet, 720 units/40 foot container |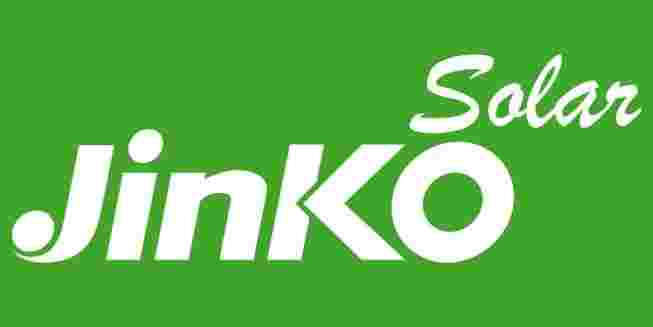 Data sheet
Power (W)

550 - 595

Height (cm)

220 - 229.9

Width (cm)

110 - 119.9

Frame

Silver

Short Circuit Current Isc (A)

14 - 14.99
16 other products in the same category: