Solar panel LONGI 450W HiMO4 72HBD Bifacial
450W solar panel and 20.7% efficiency. The bifacial technology allows the collection of additional energy in the rear part (up to 25%).
This panel has a better use of energy with an excellent performance of low irradiation and temperature coefficient. Annual power reduction of 0.45%. The optimised electrical design and lower operating current reduce the risk of hot spots. It is a durable solution as quality materials have been used in the manufacturing process.
12 years warranty on materials and processing and 30 years warranty on the extra linear power output.
The LONGI HiMO4 72HBD family of solar panels are characterized by the following features:
- Front side performance equivalent to conventional low LID mono PERC
- Bifacial technology
- Glass lamination
- Solid PID resistance
- Reduced resistive loss
- Higher energy yield
- Reduced hot spot risk
Datasheet:
| | |
| --- | --- |
| Model | 450W HiMO4 72HBD |
| DC Electrical Characteristic |   |
| STC Power Rating | 450W |
| STC Power per unit of area | 207.0W/m2 (19.2W/ft2) |
| Peak Efficiency | 20.7% |
| Power Tolerances | 0%/+5% |
| Number of Cells | 144 |
| Nominal Voltage |  not applicable |
| Imp | 10.87A |
| Vmp | 41.4V |
| Isc | 11.58A |
| Voc | 49.6V |
| NOCT | 45°C   |
| Maximum System Voltage | 1500V |
| Mechanical Characteristics |   |
| Type |  Mono PERC |
| Output Terminal Type | Multicontact Connector Type 4 |
| Output Cable Wire Gauge | 12 AWG |
| Output Cable Wire Type |  PV Wire |
| Output Cable Wire Length |  300mm (11,8in) |
| Length | 2.094mm  |
| Width | 1.038mm  |
| Depth | 35mm  |
| Weight | 27,5kg  |
| Warranty and Certifications |   |
| 80% Power Output Warranty Period | 30yrs |
| 90% Power Output Warranty Period | 12yrs |
| Workmanship Warranty Period | 12yrs |
| UL Fire Classification | Type 3 |
| Compliances |  IEC 61215, IEC 61730, CEC, TUV, UL 1703 |
| CSI Listed | Yes |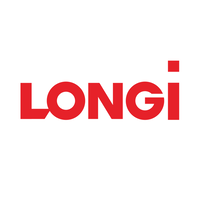 Data sheet
Power (W)

450 - 495

Height (cm)

200 - 209.9

Width (cm)

100 - 109.9

Frame

Silver

Short Circuit Current Isc (A)

11 - 11.99
16 other products in the same category: