Hybrid inverter SAJ H1 6KW 2MPPT 48V
SofarSolar 7,5KTLM-G2 single-phase solar inverter for grid-connected. The 7500W AC SofarSolar model allows to connect 9980W of solar panel power with 2 MPPT and a maximum input voltage of 600V and maximum current of 22A/11A per MPPT. Built-in zero export function and built-in sound and light alarma function.
The SofarSolar 7,5KTLM-G2 inverter has an efficiency of 98,2% and a product warranty of 10 years, as a high quality inverter.
The SofarSolar 7,5KTLM-G2 is a solar inverter with 2 MPPT with input ready to connect 2 string, with a maximum input current of 22A/11A per MPPT, with an operating voltage per MPPT between 90 to 580V. This efficient inverter allows easy installation in both residential and industrial areas, without transformer and with support for wall mounting.
The SofarSolar series has a WiFi, RS485, GPRS, Ethernet (optional), SD card (optional). The single-phase SofarSoolar 7,5KTLM-G2 is an inverter only available for those self-consumption solar installations with grid-connected that want to obtain the best performance.
Model

7,5KTLM-G2

INPUT (DC)

 

Max. PV array power (Wp)

 

9980

 

Max. DC Voltage (V)

600

Nominal DC operating voltage (V)

360

Max. input current (A) per MPPT

22/11

Max. short circuit current (A) per MPPT

26,4/13,2

MPPT voltage range (V)

230-520

Start operating voltage (V)

120

No. of MPPT trackers

2

Strings per MPPT Tracker

1

OUTPUT (AC)

 

Nominal AC power (VA)

7500

 

Max. AC power (VA)

7500

Nominal grid voltage (AC voltage range) (V)

220/230/240

Nominal grid frequency/range (Hz)

50/60

Grid Voltage Range (V)

180-276

Max. AC current (A)

32,6

Displacement power factor

0.8 leading – 0.8 lagging

THDi, rated power (%)

<3

EFFICIENCY

 

Euro efficiency (%)

98,2

Max. efficiency (%)

97,6

STANDARD

 

Ground fault monitorin

YES

DC reverse polarity protection

YES

DC switch

YES

Protection class/overvoltae category

I / III

Safety protection

Anti-islanding; RCMU

SPD

MOV: Type III Standard

Safety

IEC 62116, IEC 61727, IEC 61683, IEC 60068(1,2,14,30), IEC 62109-1/2

EMC

EN61000-6-2; EN61000-6-3; EN61000-3-2; EN61000-3-3; EN61000-3-11; EN61000-3-12

Grid Standards

AS 4777,  VDE V  124-1 0 V 0 0 , VDE V 0126-1-1, VDE-AR-N 4105, G83/2, C10/11, RD 1699

ENVIRONMENT LIMIT

 

Degree of protection (according to IEC60529)

IP65

Operating temperature range (ºC)

-30; +60

Max. operation altitude (m)

<2000

Humidity (%)

0-100 (non-condensation)

Storage temperature (ºC)

-30; +60

Typical noise emission (dB)

<25

DIMENSION AND WEIGHT

 

Dimension (WxHxD) (mm)

467*352*157

Weight (Kg)

18

Cooling concept

Natural

Topology

Non-isolated

Communication interfaces

RS485, WiFi/Ethernet/GPRS (optional), SD Card (Optional)

LCD display

Yes

Standard warranty (years)

5-10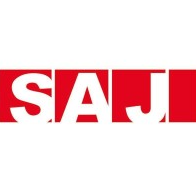 Data sheet
Potencia (kW)

6 - 9.9

Phase Type

Monophase

Max Current Input (A)

12 - 12.99

Compatibility list

Pylontech US2000C / US3000C / US5000

Compatibility list

SAJ B1 / AS1-3KS

Compatibility list

Pylontech US5000 / Force L2

Compatibility list

Pylontech US3000C

Compatibility list

Pylontech Force L2
16 other products in the same category: