Hybrid inverter SAJ H1 6KW 2MPPT 48V
SofarSolar 7,5KTLM-G2 single-phase solar inverter for grid-connected. The 7500W AC SofarSolar model allows to connect 9980W of solar panel power with 2 MPPT and a maximum input voltage of 600V and maximum current of 22A/11A per MPPT. Built-in zero export function and built-in sound and light alarma function.
The SofarSolar 7,5KTLM-G2 inverter has an efficiency of 98,2% and a product warranty of 10 years, as a high quality inverter.
The SAJ H1 6KW 2MPPT 48V is a hybrid inverter with 2 MPPT to connect 1 string each, with a maximum input current of 12.5A/12.5A, with an operating voltage per MPPT between 90 to 550V. This efficient inverter allows easy installation in both residential and industrial areas, without transformer and wall mounting bracket.
In addition, it has integrated several protections such as AC short-circuit, overload, DC overvoltage, overfrequency. Among its features, it has LCD display and communicates via Wi-Fi, GPRS and Ethernet.
Model

SAJ H1 6kW 2MPPT 48V

INPUT (DC)

 

Max. PV Power per array (Wp)

 

9000

 

Max. Voltage DC (V)

600

Nominal Operational Voltage (V)

360

Max. input current (A) per MPPT

12.5/12.5

Max. shorcut current (A) per MPPT

15/15

Voltage Range (V)

90-550

Start Voltage (V)

120

Number MPPT

2

Strings per MPPT

1

OUTPUT (AC)

 

Nominal Power AC (VA)

6000

 

Max. power AC (VA)

6000

Range nominal voltage (AC voltage range) (V)

220, 230, 240

Nominal line frequence (Hz)

50/60

Line range (V)

180 / 280

Max. current AC (A)

27,3

Power factor shift

0.8 leading – 0.8 lagging

Power rate (%)

<3 %

EFFICIENCY

 

Euro Efficiency (%)

97

Max. Efficiency (%)

97,6

PROTECCIONS

 

Ground protection

YES

Reverse polarity protection

YES

DC Switch

YES

AMBIENTALS LIMITS

 

Protection Grade (en base a IEC60529)

IP65

Temperature range(ºC)

-30; +60

Max. altitude (m)

<2000

Humidity (%)

0-100 (non-condensation)

Temperature (ºC)

-30; +60

Noise (dB)

<29

DIMENSIONS AND WEIGHT

 

Dimensions (WxHxD) (mm)

470*470*190

Weight (Kg)

23

Ventilation

Natural

Tipología

Non-isolated

Communications display

RS485, WiFi/Ethernet/GPRS (optional), SD card (opcional)

LCD display

Yes

Warranty (años)

5 /10/15/20/25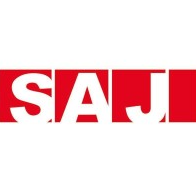 Data sheet
Power (kW)

6 - 9.9

Phase Type

Single phase

Max Current Input (A)

12 - 12.99

Compatibility list

Pylontech US2000C / US3000C / US5000

Compatibility list

Dyness BX51100

Compatibility list

SAJ B1 / AS1-3KS

Compatibility list

Dyness Power Box

Compatibility list

Pylontech US5000 / Force L2

Compatibility list

Pylontech US3000C

Compatibility list

Pylontech Force L2
16 other products in the same category: