SMA Sunny Boy 2.5 - 2500W solar PV grid connected inverter
SMA Sunny Boy 2.5 – 2500W Solar PV Inverter
One small photovoltaic inverters world's best-selling. The SMA Sunny Boy series, German leading global manufacturer, is characterized by high reliability, ease of installation, scalability and maximum guarantees at a very competitive price.
SMA Sunny Boy 2.5 – 2500W Solar PV Inverter
The Sunny Boy is a PV inverter transformer that converts the DC current of the PV array into alternating current suitable for the grid and feeds it into the grid.
Because of its low power, it can be used in photovoltaic systems for self-consumption of the energy generated.
The product is suitable for use in exterior and interior.
The model Sunny Boy 2.5 allows connection of up to 2,650 W photovoltaic solar panels to generate a power of 2,500 W AC ready for use in the electricity grid of the dwelling in which it is installed.
Technical Data
Sunny Boy 1.5
Sunny Boy 2.5
 
 
 
Input (CC)
DC power max. (A cos φ = 1)
1600 W
2650 W
Input voltage max.
600 V
600 V
MPP voltage range
160 V a 500 V
260 V a 500 V
Rated input voltage
360 V
360 V
Input voltage min. / Home
50 V / 80 V
50 V / 80 V
Max. input
10 A
10 A
Max. input by string
10 A
10 A
Number of independent inputs / strings per MPP input MPP
1/1
1/1
 
 
 
Output (CA)
Rated power (230 V, 50 Hz)
1500 W
2500 W
Max. apparent AC
1500 VA
2500 VA
Rated voltage AC
220 V/230 V/240 V
220 V/230 V/240 V
Rated voltage range AC
180 V a 280 V
180 V a 280 V
AC power frequency / range
50 Hz, 60 Hz/−5 Hz a +5 Hz
50 Hz, 60 Hz/−5 Hz a +5 Hz
Frequency / voltage network assigned
50 Hz/230 V
50 Hz/230 V
Max. output
7 A
11 A
Power factor at rated power
1
1
Adjustable displacement factor
0,8 inductivo a 0,8 capacitivo
Injection phases / connection
1/1
1/1
Performance
Yield max. / European
97,2%/96,1%
97,2%/96,7%
 
 
 
Protection devices
Off point in the DC side
●
●
Ground fault monitoring / network
● / ●
● / ●
Reverse polarity protection DC / AC short circuit resistance / galvanically isolated
● / ● / —
● / ● / —
Monitoring Unit sensitive residual current universal current
●
●
Protection class (IEC 62103) / overvoltage category (according to IEC 60664-1)
I/III
I/III
Reverse current protection
No es necesario.
No es necesario.
 
 
 
General data
Dimensions (width x height x depth)
460/357/122  mm  (18,1/14,1/4,8  in)
Weight
9,2 kg (20,3 lbs)
Service temperature range
−40 °C a +60 °C (−40 °F a +140 °F)
Typical noise emissions
<25 dB
<25 dB
night consumption
2,0 W
2,0 W
topology
Sin transformador
Sin transformador
Refrigeration system
Convección
Convección
Type of protection (IEC 60529)
IP65
IP65
Climate class (accordance with IEC 60721-3-4)
4K4H
4K4H
Maximum permissible value for relative humidity (non-condensing)
100%
100%
 
 
 
Equipment
Connecting DC / AC
SUNCLIX/conector
SUNCLIX/conector
Screen
—
—
Interfaces: RS485, Bluetooth®, Speedwire / Webconnect, WLAN
— / — / ● / ●
— / — / ● / ●
Integrated Web Server
●
●
Warranty: 5/10/15/20/25 years
● / ○ / ○ / ○ / ○
● / ○ / ○ / ○ / ○
Certificates and approvals (more available on request)
AS4777.3, C10/11/2012, CEI0-21Int, EN50438, G83/2, IEC61727, IEC62116, IEC62109, NBR16149, NEN-EN50438, NRS097-2-1,
VDE-AR-N4105, VDE 0126-1-1, VFR2014
Model
SB 1.5-1VL-40
SB 2.5-1VL-40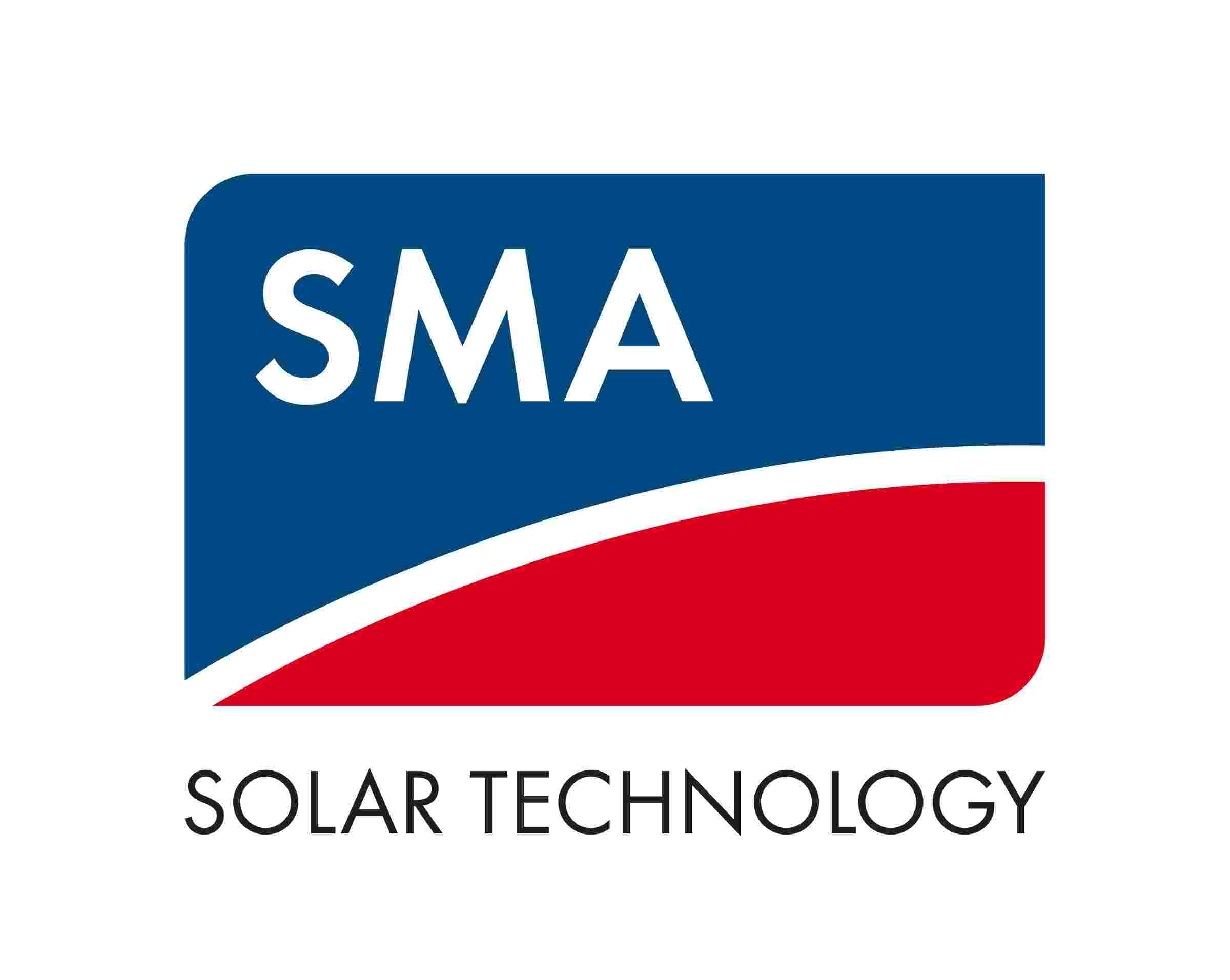 Data sheet
Power (kW)

0.5 - 0.9

Phase Type

Single phase

Max Current Input (A)

10-10.99
16 other products in the same category: