Three-phase Hybrid Solar Inverter Solax X3 15.0D-G4
Solar inverter hybrid and triphasic made for SolaxPower and it has 15000 W. Being three-phase and it is capable to install multiple inverters in parallel.
The inverter is equipped with EPS or (Emergency power supply), that allows multiple communication options, which can be controlled remotely. This inverter has an overall efficiency of 97%. It also has MPPT of a range between 180 and 950 volts, where it is 99.9% efficiency.
Up to 10 X3-Hybrid inverters may be connected in parallel in on-grid mode and up to 5 in off-grid mode. Each inverter may be connected to 4 Triple Power batteries. 
The innovative X-Hybrid is an energy managing system that stores the excess of energy in batteries. 
The X3-Hybrid inverters from Solax Power are high voltage inverters. This series stands out for being hybrid and 3 phase, which makes it capable of having an energy managing system simple, safe and efficient.
The X3-Hybrid series systems are of high efficiency and may be monitored remotely thanks to the wifi device. These inverters may be connected in parallel in order to obtain up to 100 kW and up to 250 kWh in case they are connected with the Solax Triple Power batteries.
With this inverter you may ensure that you won't ever run out of energy, even in case of short-circuit. This inverter has an emergency supply, which enables the system to be sustained by just the batteries in such case.
Model

X3 Hybrid 15.0D G4

Input Power

18 kW

 

Efficiency

 

97,7 %

nº MPPT

2

Protection

IP65

Compatible batteries

Solax Power Triple Power: T30, T58

Dimensions

503x503x199 mm

Weight

30 kg

Product warranty

5 años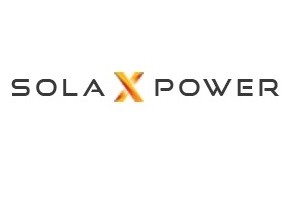 Data sheet
Power (kW)

15 - 19.9

Phase Type

Three-phase

Max Current Input (A)

20+

Compatibility list

Solax Triple Power T30 / T58
16 other products in the same category: