Solar inverter SAJ R6 40kW - three phase
SAJ 40000W three-phase inverter with 3 MPPT, a peak efficiency of 98.8% and a maximum input current of 32A. These inverters stand out for their safety, intelligence and efficiency.
The R6 series is a three-phase grid-tied inverter for residential and commercial rooftop installations. They have a new industrial aesthetic design, with a large LED inside the ring light to highlight key information. The 16A DC input current and the AFCI function (optional) make the R6 series a competitive product in the market. It is worth mentioning that this inverter group supports 24-hour load monitoring, zero injection and commercial monitoring solutions for intelligent energy management.
5-year warranty (extendable).
The R6 series are characterised by the following features:
- Max. PV input current 16A, better to match the mainstream PV modules on the market.
- Smartly detect the arc signal on the DC side & cut off the power to prevent fire for a safer operation.
- Max. Efficiency 98.8% 150% oversizing & 110% AC overloading.
- IP65 protection (outdoor and indoor mounting)
- WiFi included, USB connector and Plug & Play AC connector.
- No fan available
- Optional non-injection system.
System overview:
Datasheet:
| | |
| --- | --- |
| Model | R6-40K-T4-32 |
| Input (DC) |   |
| Max. PV Array Power [Wp] | 60000 |
| Max. Input Voltage [V] | 1100 |
| MPP Voltage Range [V] | 180-1000 |
| Nominal Input Voltage [V] | 600 |
| Start-up Voltage [V] | 200 |
| Max. Input Current [A] | 32/32/32 |
| Max. Short-Circuit Current[A] | 38.4/38.4/38.4/38.4 |
| Number of MPP Trackers | 4 |
| Number of Strings per MPP Tracker | 2/2/2/2 |
| Output (AC) |   |
| Rated AC Output Power [W] | 40000 |
| Max. AC Output Power [VA] | 40000 |
| Rated AC Output Current [A] | 58 |
| Max. AC Output Current [A] | 66.7 |
| Nominal AC Voltage/ Range [V] | 3L+N+PE, 220/380, 230/400, 240/415; 180-280/312-485 |
| Nominal AC Grid Frequency/ Range [Hz] | 50, 60/44-55, 54-65 |
| Total Distortion Harmonic [THDi] | < 3% |
| Power Factor | 0.8 leading~0.8 lagging |
| Feed-in Phases/AC Connection Phases | 3/3 |
| Efficiency |   |
| Max. Efficiency | 98.8% |
| Euro Efficiency | 98.5% |
| Protection |   |
| DCI Monitoring | Integrated |
| GFCI Monitoring | Integrated |
| Grid Monitoring | Integrated |
| AC Grounding Detection | Integrated |
| AC Short-Circuit Protection | Integrated |
| DC Insulation Resistance Detection | Integrated |
| DC Surge Protection | Type II |
| AC Surge Protection | Type III |
| Anti-islanding Protection | AFD |
| AFCI Protection | Optional |
| Interface |   |
| AC Connection | Terminal Block |
| DC Connection | MC4 |
| Display | LED+APP (Bluetooth) |
| Communication Port | RS232(USB)+RS485(RJ45)+DRM(RJ45) |
| Communication Mode | Wi-Fi/Ethernet/4G |
| Load Monitoring | 24/7 (Optional) |
| General Data |   |
| Topology | Transformerless |
| Operating Temperature Range | -40℃~+60℃ |
| Cooling Method | intelligent fan Cooling 0%~100% non-condensing |
| Noise [dBA] | <50 |
| Dimensions [H*W*D] [mm] | 473*659.4*240 |
| Weight [kg] | 35.5 |
| Certifications | IEC/EN62109-1/2, EN61000-6-1/2/3/4, IEC61683, IEC60068-2, IEC62116, IEC61727, PEA/MEA, VDE0126-1-1/A1, CEI 0-21, VDE-AR-N 4105, AS/NZS4777.2, CQC NB/T 32004, G98/G99, NBR 16149, NBR 16150, C10/11, RD1669, UNE206006, UNE206007, EN50438 |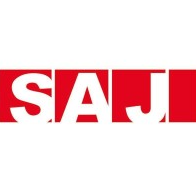 Data sheet
Power (kW)

+ 30

Phase Type

Three-phase

Max Current Input (A)

20+
16 other products in the same category: