LED Light NICE-S Round
LED Light NICE-S Round
LED light from 6 to 9W of power. It has certain finishes in the interior that offer a high decorative value. Thanks to its bright design, it offers a high degree of visual comfort. It has different regulation systems such as: phase cutting or DALI (Digital Addressable Lighting Interface), among others. 
Two modes are available depending on the desired light color temperature: the 3000K version is designed for residential installations, while the 4000K alternative is designed for commercial installations.
It is possible to customize the color of the luminaire with the 5 colors offered.
FOR ORDERS OF LESS THAN 10 UNITS, TRANSPORT COSTS CAN BE ADDED
LED light with colour rendering greater than 90, "Dim to Warm" model.
This light offers the following advantages: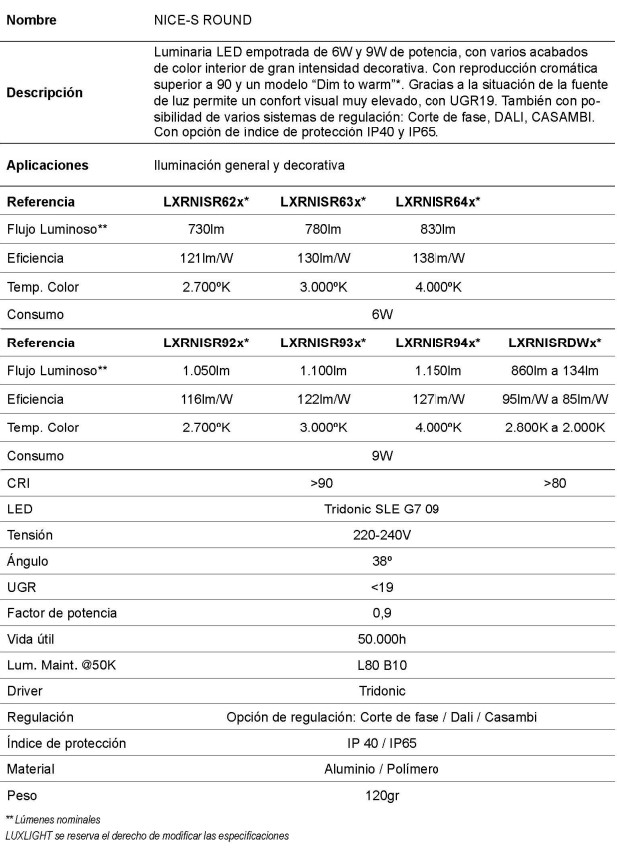 1 other product in the same category: