Solar Inverter Solax X1 – Mini – 1.1 – G3
Perfect single-phase grid connected photovoltaic inverter, for places with limited footprint, since the X1 - Mini – 1.1 reaches up to 96,5% efficiency with a very compact design and reduced dimensions. The power output can reach up to 1100W AC, being optimization by 1 MPPT. It has been designed to plug-in up to a maximum input current of 12A and a voltage of 230V, additionally it starts with low voltages from 65V. It is equipped with convection cooling, with a standby energy consumption lower than 1W. This small inverter also includes protections against over-currents, overloads, DC insulation impedance monitoring, ground fault monitoring, DC injection monitoring and RCD protection and high temperatures.
Product warranty offered ranges from 5 to 10 years, with CE certificate. The connection of this equipment with the solar panel arrays is very simple and could be installed both indoors and outdoors as it enjoys IP65 insulation.
Model

X1 – 1.1

INPUT (DC)

 

Max. PV array power (Wp)

 

1650

Max. DC Voltage (V)

400

Nominal DC operating voltage (V)

360

Max. input current (A)

10

Max. short circuit current (A)

12

MPPT voltage range (V)

55-380

Start operating voltage (V)

70

No. of MPP trackers

1

Strings per MPP Tracker

1

OUTPUT (AC)

 

Nominal AC power (VA)

1100

 

Max. AC power (VA)

1210

Nominal grid voltage (AC voltage range) (V)

220/230/240; 180-280

Nominal grid frequency/range (Hz)

50/60; +-5

Nominal AC current (A)

4.78

Max. AC current (A)

5.3

Displacement power factor

0.8 leading – 0.8 lagging

THDi, rated power (%)

<3

EFFICIENCY

 

MPPT efficiency (%)

99.9

Euro efficiency (%)

95.5

Max. efficiency (%)

97.1

POWER CONSUMPTION

 

Standby consumption (Night) (W)

<1

STANDARD

 

Over voltage protection

YES

Over current protection

YES

DC isolation impedance monitoring

YES

Ground fault current monitoring

YES

DC injection monitoring

YES

RCD protection

YES

Safety

IEC62109-1/-2

EMC

EN61000-6-1; EN61000-6-3; EN61000-3-2; EN61000-3-3

Certification

G98; AS4777; VDE4105; EN50549;CE10-21

ENVIRONMENT LIMIT

 

Degree of protection (according to IEC60529)

IP65

Operating temperature range (ºC)

-25; +60 (derating at 45)

Max. operation altitude (m)

<2000

Humidity (%)

0-100 (non-condensation)

Storage temperature (ºC)

-25; +60

Typical noise emission (dB)

<25

DIMENSION AND WEIGHT

 

Dimension (WxHxD) (mm)

267*328*116

Weight (Kg)

6

Cooling concept

Natural

Topology

Non-isolated

Communication interfaces

Pocket WiFi (optional) / Pocket LAN (optional) / Pocket GPRS (optional) / Meter(optional) / RS485(optional) / DRM / USB-Upgrade

LCD display

Yes

Standard warranty (years)

5-10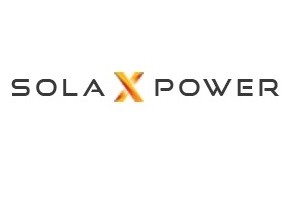 Data sheet
Power (kW)

0.5 - 0.9

Phase Type

Single phase

Max Current Input (A)

14 - 14.99
16 other products in the same category: