Solar Inverter SolaX Power X3- MIC-6.0-T
Grid-tied solar inverter SolaX Power of 6000W threephase.
Inverter three phase SolaX Power of 6000W with 2 MPPT with efficiency of 99,9%. Suitable for residential network connection installations of nominal 600 V input. The X3 de SolaX line stands out for its variety of configurations, wide MPPT voltage range and its light and compact structure. Designed for a long life with protection against short circuits, overloads and high temperatures, they will provide trouble-free operation in your solar installation for many years. Product for solar installations with excellent price and quality. Warranty of 5 years of productand CE certificate.
General inverter features:
Model

X3-MIC-6.0-T

Maximum input power (W)

7800 W

Nominal input voltage (V)

600 V

Starting voltage (V)

 

140 V

Maximum input voltage (V)

800 V

Maximum input current (A)

11/11 A

Input short circuit current (A)

 

14/14 A

Output power (W)

 

6000 W

Nominal output voltage (V)

 

160-780 V

Output frequency (Hz)

 

50/60;+- 5 Hz

Operating temperature range (ºC)

 

-25~+60 °C


Nominal output current (A)

9,6 A

Protections

 

IP65

Package Weight (kg)

 

26 kg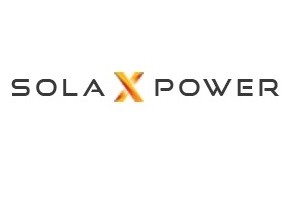 Data sheet
Power (kW)

6 - 9.9

Phase Type

Three-phase

Max Current Input (A)

11 - 11.99
16 other products in the same category: