Solar inverter Solax X1 – Hybrid – 7.5D - G4
Single-phase grid-connected hybrid solar inverter that allows the charging of solar batteries either through the solar panels or the grid. The model X1 Hybrid - 7.5D-G4, allows output powers up to 7500W AC and connect up to 10000W of photovoltaic panel power. Solar inverter compatible with Solax Triple Power high voltage batteries between 85 and 400V. Its 2 MPPT's allow the optimization of the energy produced by the solar panels.  It has protection against overcurrents, overloads, ground fault monitoring, DC injection monitoring and RCD and high temperature protection. This product includes the Wifi module for monitoring the solar inverter.
The product warranty is 5 years
Solar inverter with 2 MPPT's with input ready to connect 2 strings, with a maximum input current of 14A per string, with an operating voltage per MPPT between 125 to 550V. This efficient inverter allows easy installation in both residential and industrial areas. It is also compatible with the Chint-DDSU666-H wattmeter, which allows to control the power balance between the energy demanded by the home or industry and the photovoltaic production, while ensuring that we do not discharge to the grid if we wish to do so. 
The Solax X1 Single-Phase Hybrid is an inverter only available for those self-consumption solar installations with grid connection that want to use high voltage lithium solar batteries between 85 and 400V. Solax Triple Power batteries are the perfect complement to the Solax X1 Hybrid series.
Model

X1 Hybrid 7.5D G4

DC Input

10 kW

 

Efficiency

 

97,6 %

nº MPPT

2

Protection

IP65

Compatible batteries

Solax Power Triple Power: T30, T58

Dimensions

482x417x181 mm

Weight

25 kg

Product warranty

5 years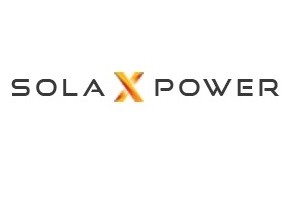 Data sheet
Power (kW)

6 - 9.9

Phase Type

Single phase

Max Current Input (A)

16 - 16.99

Compatibility list

Solax Triple Power T30 / T58
16 other products in the same category: