Solar inverter charger Axpert MAX II 8000-48V
Solar inverter charger for off-grid installations of 80000W at 48V single-phase to be able to connect a solar battery bank of the corresponding voltage (48V). The 8000W Axpert MAX has two MPPT's (maximum power point tracking) and provides an efficiency of 93.0%. The maximum solar controller input current is 120A per MPPT.
The Axpert MAX II 8000W 48V can support up to 8000 Wp of solar panel power. This Axpert MAX II 8kW (kVA) solar inverter charger offers a 2-year product warranty and CE certification.
This model incorporates a 5" color touch screen, Wifi, USB, incident storage, a system to maximize battery life and an anti-dust kit.
The Axpert MAX II 8000W-48V solar inverter, like the rest of the family, stands out not only for its price but also for the following features:
- High efficiency pure sine wave off-grid inverter.
- Output power factor of 1 which means 8kW of real power.
- MPPT charge controller integrated in the solar inverter (this model has 2 MPPT's)
- Wide range of solar inverter input voltage selection 170-280V)
- Wide range of solar inverter input current selection for battery charging up to 120A
- AC/solar input configurable through LCD display
- In this case the Axpert MAX II 8000-48V is self-starting for diesel generator or hybrid installation (by using mains power)
- Integrated overvoltage and short-circuit protections in the solar inverter
- Option to attach remote control of the inverter-charger
- Inverter can be paralleled in up to 6 units.
- Possibility to select battery charging by solar power (panels) or grid.  
- Specific communication port for battery BMS (Battery Management System) (RSM 485 /CAN-BUS / RS232).
The Axpert MAX II 8000W-48V inverter-charger is a very economical option for demanding customers who want to own a reliable quality product without problems in the operation of their installation.  For any questions please contact us at info@tienda-solar.es
Technical data below
| | |
| --- | --- |
| Model | Axpert MAX II 8000W-48V |
| Nominal Power | 8000VA/8000W |
| Input Voltage | 230VAC |
| Grid frequency | 50Hz/60Hz |
| AC output voltage | 230VAc +/- 5% |
| Maximum peak power (transient) | 16000VA |
| Peak efficiency | 93% |
| Wave form | Pure sine |
| Batteries voltage | 48VDC |
| Charging floating voltage | 54VDC |
| Overcharge protection | 66VDC |
| Maximum PV array power | 8000Wp |
| MPPT voltage range | 90VDC – 450VDC |
| Maximum string open voltage | 500VDC |
| Maximum solar charging current | 150A |
| Maximum AC charging current | 120A |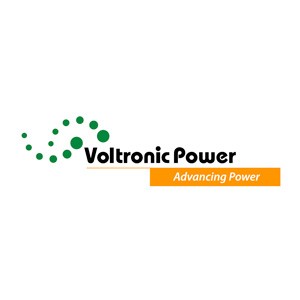 Data sheet
Power (kW)

6 - 9.9

Phase Type

Single phase

Max Current Input (A)

15 - 15.99

Compatibility list

Pylontech US2000C / US3000C / US5000

Compatibility list

Turbo Energy (Slim)

Compatibility list

Pylontech US5000 / Force L2

Compatibility list

Pylontech US3000C

Compatibility list

Pylontech Force L2
16 other products in the same category: