Ingeteam Ingecon Sun Lite 3TL
Ingeteam Ingecon Sun Lite 3TL
The Ingeteam 3000W INGECON Sun Lite 3TL Home Grid Inverter is a single-phase transformerless inverter designed for residential and large non-centralized projects.
It allows to connect to an optional wattmeter to get the zero grid feeding. So they are widely used for residential self-consumption.
Ingeteam Ingecon Sun Lite 3TL
This inverter from the Spanish manufacturer INGETEAM allows to connect up to 4 kW of photovoltaic panels, obtaining 3 kW of power of clean generation in his house. In addition, with an IP65 degree of protection, it can be mounted outdoors.
The installation and maintenance of the INGECON Sun Lite 3TL Grid Inverter is simple, since it incorporates quick connectors for the DC and AC part, besides it allows to configure the language and certain parameters characteristic of each country from the same inverter screen.
The INGECON Sun Lite 3TL Grid Inverter is protected against reverse polarity, against overvoltages at the input and output by surge arresters, and is protected against short circuits and overloads in the AC output, insulation faults, with automatic disconnection...
As optional accessories, the INGECON Sun Lite 3TL Grid Inverter has DC disconnectors, Ethernet / Bluetooth inverter communication, remote GPRS / GSM communication and a configurable potential free contact via display which may indicate failure of Connection to mains or insulation.
The INGECON Sun Lite 3TL Grid Inverter carries software at no cost in which the solar installation can be monitored from a smartphone, having a data record that the inverter executes in a period of three months.
The INGECON Sun Lite 3TL Grid Connection Inverter warranty is standard for five years, extendable up to 25 years. These investors are very efficient and adequately meet to realize a direct seconsumption in a medium or large housing.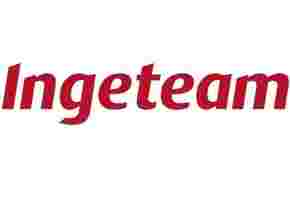 Data sheet
Power (kW)

3 - 5.9

Phase Type

Single phase

Max Current Input (A)

17 - 17.99
16 other products in the same category: