Solar inverter charger Axpert King 5000-48V With integrated Wifi
Inverter solar charger for off-grid installations of 5000W at 48V single-phase to be able to connect solar battery banks of the corresponding voltage (48V).
The Axpert King 5K has a single MPPT (maximum power point tracking) and provides an efficiency of 93.0%. The maximum input current of the solar controller is 80A. The Axpert King 5000W-48V integrates the MPPT charge controller with removable display and the possibility to connect 9 solar inverters in parallel. Automatic generator set start-up. DC voltage from 60 to 115Vdc and up to 4000W solar panel input.
This Axpert King 5kW (kVA) solar inverter charger offers a 2-year product warranty and CE certification .
Like the rest of the family, the Axpert King 5000W-48V solar inverter stands out not only for its price but also for the following features:
- Highly efficient pure sine wave inverter
- MPPT charge controller integrated in the solar inverter
- Wide selection range of input voltage of the solar inverter (110-280V)
- Wide range of solar inverter input current selection for battery charging up to 140A
- AC/Solar input configurable via LCD display
- In this case the Axpert King  5000-48V does have an auto-start for a diesel generator or a hybrid system
- Overvoltage and short-circuit protections integrated in the solar inverter
- Option to attach remote control of the charger inverter
The Axpert inverter-charger King 5000W-48V is a very economical option for demanding customers who want to have a reliable quality product with no problems in the operation of their installation.  If you have any questions, please contact us at info@tienda-solar.es
Technical data below
| | |
| --- | --- |
| Model | Axpert King 5000W-48V |
| Nominal Power | 5000VA/5000W |
| Input Voltage | 230VAC |
| Grid frequency | 50Hz/60Hz |
| AC output voltage | 230VAc +/- 5% |
| Maximum peak power (transient) | 10000VA |
| Peak efficiency | 93% |
| Wave form | Pure sine |
| Batteries voltage | 48VDC |
| Charging floating voltage | 54VDC |
| Overcharge protection | 66VDC |
| Maximum PV array power | 4000Wp |
| MPPT voltage range | 60VDC – 115VDC |
| Maximum string open voltage | 145VDC |
| Maximum solar charging current | 80A |
| Maximum AC charging current | 60A |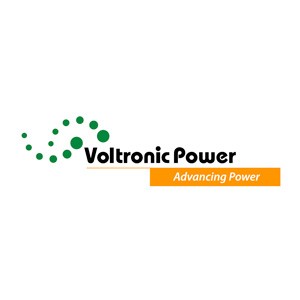 Data sheet
Power (kW)

3 - 5.9

Phase Type

Single phase

Max Current Input (A)

20+

Compatibility list

Pylontech US2000C / US3000C / US5000

Compatibility list

Dyness BX51100

Compatibility list

Turbo Energy (Slim)

Compatibility list

Dyness Power Box

Compatibility list

Pylontech US5000 / Force L2

Compatibility list

Pylontech US3000C

Compatibility list

Pylontech Force L2

Inverter Type

Hybrid
16 other products in the same category: