Solar inverter Axpert King ll 5000-48V
Inverter solar charger for off-grid installations of 5000W at 48V single-phase to connect 48V solar battery banks. The Axpert King ll 5K has a single MPPT (maximum power point tracking) and provides an efficiency of 94%. The maximum input current of the solar controller is 100A.
The Axpert King ll integrates the MPPT charge controller with removable display, bluetooth (mobile app available) and the possibility to connect 9 solar inverters in parallel to increase the power capacity to 45kW. Automatic generator set start-up. DC voltage from 110 to 280V and up to 6000W input solar panel.
2 year product warranty and CE certificate.
The Axpert King ll solar inverters stands out not only for its price but also for the following features:
- Zero (0ms) transfer time to protect mission-critical loads such as servers and ATMs.
- High PV input voltage range.
- Removable LCD control module with multiple communications.
- Selectable high power charging current.
- Built-in Wi-Fi for mobile monitoring (App is available).
- Configurable AC/Solar input priority via LCD setting.
- Reserved communication port for BMS (RS485 or CAN-BUS).
- Parallel operation up to 9 units.
The Axpert inverter-charger King 5000W-48V ll is a very economical option for demanding customers who want to have a reliable quality product with no problems in the operation of their installation.  If you have any questions, please contact us at info@tienda-solar.es
Technical data:
| | |
| --- | --- |
| Model | Axpert King ll 5000W-48V |
| Nominal Power | 5000VA/5000W |
| Input Voltage | 230VAC |
| Grid frequency | 50Hz/60Hz |
| AC output voltage | 230VAc +/- 5% |
| Maximum peak power (transient) | 10000VA |
| Peak efficiency | 94% |
| Wave form | Pure sine |
| Batteries voltage | 40-62 VDC |
| Charging floating voltage | 54 VDC |
| Overcharge protection | 62 VDC |
| Maximum PV array power | 6000Wp |
| MPPT voltage range | 120VDC – 450VDC |
| Maximum string open voltage | 500VDC |
| Maximum solar charging current | 80A |
| Maximum AC charging current | 60A |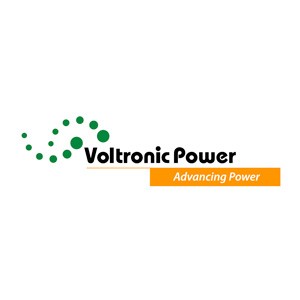 Data sheet
Power (kW)

3 - 5.9

Phase Type

Single phase

Max Current Input (A)

20+

Compatibility list

Pylontech US2000C / US3000C / US5000

Compatibility list

Dyness BX51100

Compatibility list

Turbo Energy (Slim)

Compatibility list

Dyness Power Box

Compatibility list

Pylontech US5000 / Force L2

Compatibility list

Pylontech US3000C

Compatibility list

Pylontech Force L2
16 other products in the same category: