Solar panel mono PERC Jinko Solar 400 Wp (72 cut cells)
Jinko Solar 400Wp (72 split cells) monocrystalline photovoltaic module / panel with PERC (Passive Emiter Rear Contact) technology with 19.88% efficiency. Positive tolerance 0/+3% for solar photovoltaic installations connected to the grid or isolated up to 1500V of the system. 10-year product warranty and 25 years of production.
The Jinko solar panels of the monocrystalline Cheetah series in their different power variants (up to 400Wp) are composed of 72 split solar cells (virtually 144 cells) with 5 bus bar technology distributed in a grid of 6 columns and 24 rows. This series of Jinko has difference from the Eagle series of the PERC technology which gives it superior efficiencies making its solar panels of high performance and split cells.
The main advantage of the Cheetah series, in addition to the distribution of the 5 bus bars on the surface of the cells as already provided by the Eagle series, is the application of PERC (Passive Emiter Rear Contact) technology. This technology consists of a surface treatment of the back of the solar panel cell that is responsible for capturing the photons of the wave width that passes through the cell and is not captured by it to make it revolve and introduce it back into the cell to generate additional current. For the 400Wp solar panel we highlight the incorporation of split cells which reduces recombination losses and increases the yield by around 1%. With all these technological innovations, the solar panel achieves a yield of close to 20%.
The main advantages of the Cheetah Mono Perc 400Wp series of split solar cells are
Reduction of micro cracks in the panel due to the 5 bus bar of the cells that stop their growth
Cut cell technology that decreases the recombination of electrons in the panel, reduces the size of hot spots and improves the performance of the solar panel in partial shade conditions.
PERC technology that gives the panel an extra yield of approximately 2% compared to solar panels that do not have this technology.
Solar panels with very low or no degradation due to PID potential difference.
PID quality control in the production line for each solar panel
Anti-reflective glass surface treatment that improves the performance of the solar panel with diffuse radiation. Glass with low iron content that better dissipates the incident heat
Photovoltaic panel with mechanical wind load capacity of 2.4kPa and snow load capacity of 5.4kPA.
Solar panel tested under high corrosion conditions (Seberity -B) and certified by TUV
Low voltage coefficient which reduces the losses of the solar panel when operating under high temperatures. 
Without a doubt the Mono Cheetah Half Cut series from Jinko Solar is a high quality and highest performance solar panel with a very economical price. 
Technical features STC (1000 W/m2; T cell 25ºC):
| | |
| --- | --- |
| Model | JKM400M-72H-V |
| Peak Power (Wp) | 400 |
| Max power Tolerance | 0/+3% |
| Max Power voltage Vmpp (V) | 41,7 V |
| Max Power current  Ampp (A) | 9,60 A |
| Open circuit voltage (Voc) | 49,8 V |
| Short circuit current (Isc) | 10,36 A |
| Efficiency (%) | 19,88% |
| # of cells | 72 Mono 156 x 156 mm Half Cut |
| Dimensions | 2008 x 1002 x 40 mm |
| Weight | 22,5 kg |
| Glass | 3,2 mm and anti-reflectant |
| Frame | Anodyzed Aluminum |
| J-Box | IP67 |
| Cables | PV Cable  double insulation 4 mm2, 1290  (+) & 1450 (-) mm |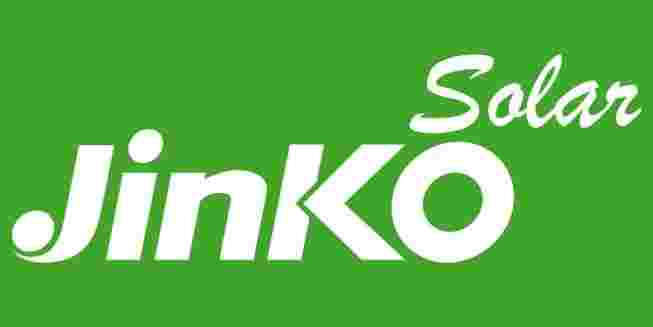 Data sheet
Power (W)

400 - 445

Height (cm)

200 - 209.9

Width (cm)

100 - 109.9

Frame

Silver

Short Circuit Current Isc (A)

10 - 10.99
16 other products in the same category: