Solar inverter Solax X1-BOOST G3 3.0 kW
Single-phase solar inverter for grid connection from Solax. Power of 3000W AC with 2 MPPT and a current of 14 A per input with natural cooling. The X1-BOOST line stands out for its design, connectivity and simplicity.
The X1-BOOST inverters have a very lightweight design which aims to make as little noise as possible. Two compatible wattmeters, the Chint and the Eastron, are available for zero injection. The inverter is controllable via mobile phone or internet as it includes a wifi device. In case there is no internet available, you can connect with your mobile phone, tablet or pc to the inverter's own network or with a RJ45 network cable. 
5 year product warranty.
The X1-BOOST G3 family of solar inverters are characterized by the following features:
- Remote upgrade and maintenance
- 150% oversizing and 110% overloading
- Max. DC input 14A per string
- AC/DC built-in SPD
- Suport CT sensor and zero injection control
- Easy to install and setup
- 24h monitoring (on-grid)
Datasheet:
| | |
| --- | --- |
| Model | X1-BOOST G3 3.0kW |
| DC INPUT |   |
| Max. PV array input power [Wp] | 4500 |
| Max. DC input voltage [V] | 600 |
| Startup voltage [V] | 100 |
| Nominal input voltage [V] | 360 |
| MPP tracker voltage range [V] | 70 ~ 580 |
| No. of MPP trackers / Strings per MPP tracker | 2/1 |
| Max. input current(Input A/Input B) [A] | 14/14 |
| Max. short circuit current(Input A/Input B) [A] | 16/16 |
| AC OUTPUT |   |
| Nominal AC output power [W] | 3000 |
| Nominal AC output current [A] | 13 |
| Max. output apparent power [VA] | 3300 |
| Max. AC output current [A] | 14.3 |
| Nominal AC voltage [V] | 220/230/240; 180~280 |
| Nominal grid frequency/Grid frequency range [Hz] | 50/60; ±5 |
| Displacement power factor | 0.8 leading ~ 0.8 lagging |
| THDi (Rated power) [%] | <2 |
| SYSTEM DATA |   |
| Max./Europe E­ciency [%] | 97.80 / 97.80 |
| Standby consumption [W] @Night | <2 |
| Degree of Protection | IP66 |
| Operating temperature range [°C] | -25~+60(Derating at 45°C) |
| Max. operation altitude [m] | ≤3000 |
| Humidity [%] | 0~100(Condensing) |
| Typical noise emission [dB] | 30 |
| Storage temperature [°C] | -30~+70 |
| Dimensions(WxHxD) [mm] | 341.5*430*143 |
| Net weight [kg] | 13.5 |
| Cooling concept | Natural Cooling |
| Communication interfaces | Pocket Wi-Fi/(Opitional: Pocket LAN/4G)/RS485/DRM/USB/(Optional: CT/Meter) |
| PROTECTION |   |
| Over/under voltage protection | YES |
| DC isolation protection | YES |
| Monitoring ground fault protection Grid | YES |
| Grid monitoring | YES |
| DC injection monitoring | YES |
| Back feed current monitoring | YES |
| Residual current detection | YES |
| Anti-islanding protection | YES |
| Over temperature protection | YES |
| SPD | YES |
| STANDARD |   |
| Safety | EN/IEC62109-1/-2 |
| EMC | EN61000-6-1/2/3/4;EN61000-3-2/3/11/12 |
| Certification | IEC61727/G98/G99/ AS/NZS 4777.2/VDE4105/EN50549/CEI 0-21/RD1699/UNE 206007-1/VFR and so on |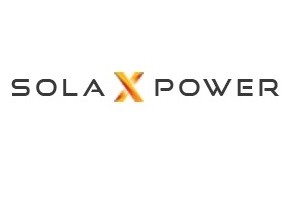 Data sheet
Power (kW)

3 - 5.9

Phase Type

Single phase

Max Current Input (A)

14 - 14.99
16 other products in the same category: